| | |
| --- | --- |
| | Hi, it's me, Anni, a certified Coach and 'Selfhelp'-Info Nerd, for more than a decade now. In 2019 I started to use my passion, to build up this professional review site, which receives compensations from some companies and products, I mention in the contents. This page is independently owned by me, and everything I write about is what I like, use and think people can take an approach to improve their lives. |
Discover the best Quizzes and tests, to learn more about your personality, vibration, and possibilities. Some Quiz will lead you to a sales-page, take it or leave it. I used some of the products and I really enjoyed the contents, The quiz itself is completely free always, for me the approach is in questioning things and getting new inputs about myself. Enjoy!
Are you a MoneyMagnet? Find out!
What are you attracting with your vibration?
Personality for success? Find out
How close you are to unlimited abundance…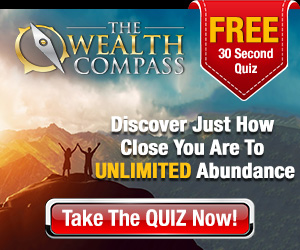 The "Spirit Animal Quiz"! I got the Wolf as Spirit Animal :))
Find out who is your Guardian Angel!
Are YOU Programmed for Wealth, Happiness, and Success?
Which Mind Type Are YOU? My Mind Type was Problemsolver. And the free workshop was very interesting!